Personalised Baby Sleepsuits - £8
Size is Up to 1 Month -10lbs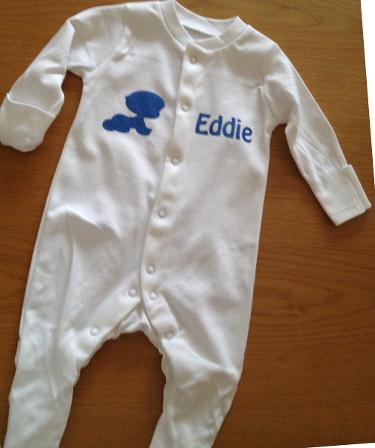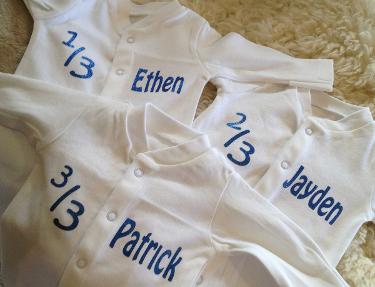 These are white babygro with integrated scratch mits and they have a subtle Blue glitter. I have a pink glitter too so these are a perfect welcome gift to a newborn boy or girl. I have a couple of other pics than can appear on the side opposite or you can choose just to have a name.
Personalised Gym / Swim/ BabyBits! bag £9
Fab backpacks with drawstring handles. These have loads of uses and are water resistant. The design possibilities are HUGE!
Have only white in stock at present but speak to me if you are wanting a few as it would then be possible to order in other colours.
Have displayed an example of one designed for Ceim Oir Dance school in Black and Orange and each one is personalised with their name. This pattern is quite intricate and would cost more if only wanted as a one-off as the design element took a lot of work but as ordered in larger numbers the cost remained £9.