These have been sourced in small numbers so will not always be available so if you like them, contact me now before they are gone!
Simplified Wordart Congratulation / Celebration Glass
I am currently offering a much smaller framed Wordart picture of a Champagne Glass - It is purely meant to be a token gesture for you to give when just a small present may be required, As it is only a 9 cm x 14 cm picture in a small white frame lots of words are really not suitable as some are a struggle to read - therefore please only supply me with the four words (can be expressions) - The example shown has the words 1) Emily's 18!, 2) Birthday Girl 3) Congratulations 4) Happy Birthday
The picture is then printed in Black and white and then you have the option of choosing one word or expression to be printed in a contrasting colour. The price of this is £15 Ps (if you look carefully at picture you get a glimpse of me in my curlers!!!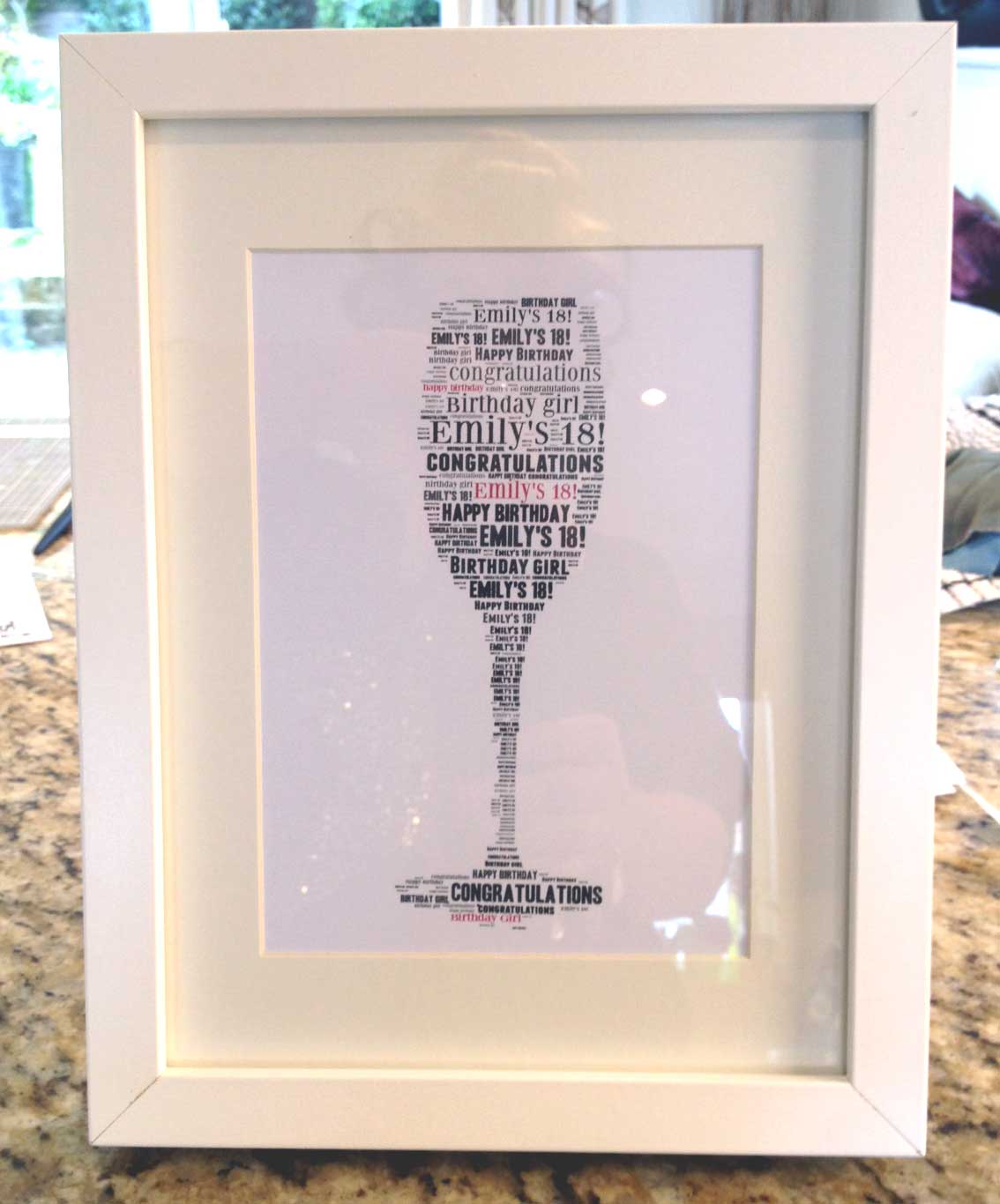 Handmade Glass Lanterns
Last year I sold stainless steel lanterns but they are now sold out so these are my new alternative. These can be personalised with your choice of lettering or symbols.They cost £32 each - the wood based one comes with pillar church candle and the grey concrete base one comes with a battery operated real wax imitation candle. I have not yet been able to source a large number of these so will be on first come first served basis.