Personally Different Glass Lights
Now these look so much better in real life - Tell me what you have in mind and I will come up with a design that will work on these very heavy 19cm square glass blocks. The 40 mini lights are white have several options so can twinkle in various ways or remain static. There is a mains plug so are ideal as a bedroom night light. The cost of one is £32
I will post more pictures as I do more but again I want to stress that they are made personally for you so email me or talk to me and we can hopefully come up with something fab. The black vinyl adds to the drama of the light and silhouettes work particularly well. They can be used in limitless ways - Why not have your own family Christmas nativity or baby's birth details, My family symbols, Congratulations etc etc etc.
The two pictures at the bottom were designed by Abbie and Amelia - the bow is an optional extra that Amelia wanted! and of course they both wanted our signature dragonflies!
The pictures immediately below are in the making stages - but people have been asking to see more!Some of them need lights to be added and yes the nativity scenes are hiding so names have been hidden!! I must admit I have been making lots of other different designs but again cannot show you them yet as they too are ordered presents and I am not going to give the surprises away!! Will post more of the real thing when it is "safe" to do so as they have arrived at their final destination!!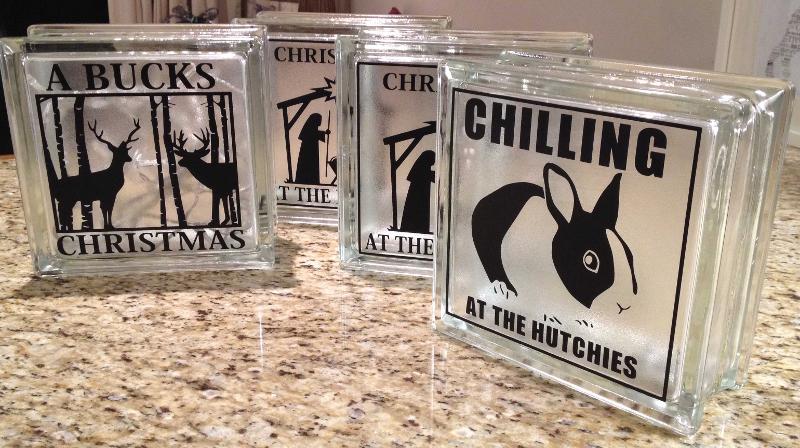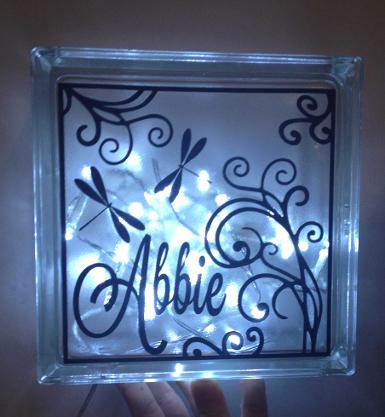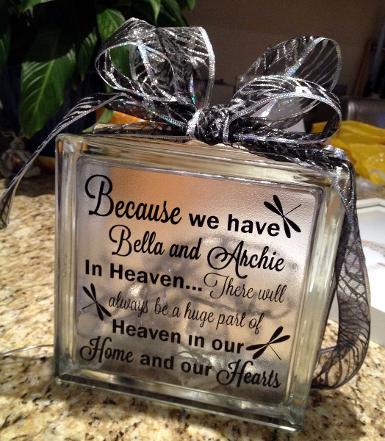 These can be made with most silhouettes you choose but to get you thinking here are some ideas - I have now made so many different designs and but as I mentioned above -an awful lot of them are for presents so I cannot give people's secrets away - but just ask and I can only say no can do! They can be made in colour but because the lights are quite bright even when on fade the majority of the picture in black works best - Maybe just a highlight in a colour if you really do not want all black.