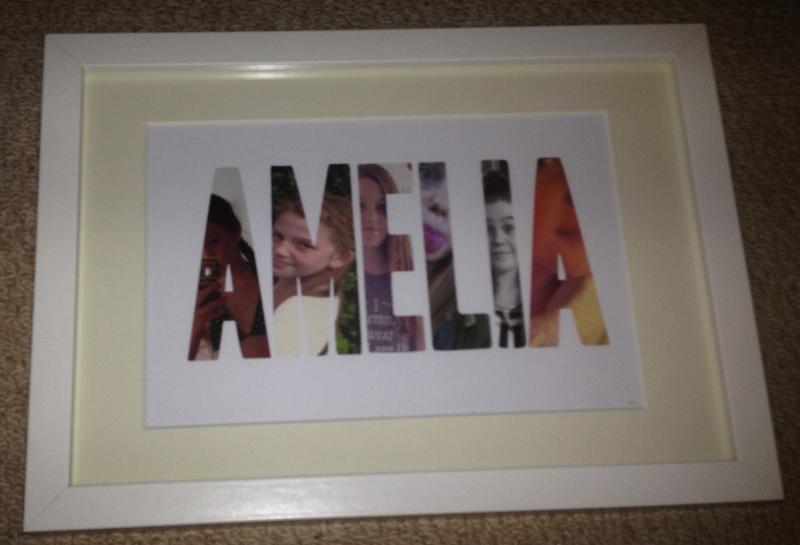 Personalised names in an A4 size frame at a cost of £24.
These can be a name between 3-5 letters - any more just do not fit in this size frame! If your name is larger then contact me so that I can try and source a larger frame that would be suitable. I am showing an example of AMELIA with some of her selfie pictures but could be any name also be things like NANNY or LOVE and then each letter is made up of pictures of the grandchildren.
I will need you to email me or give me a memory stick with photos - please send a couple extra in case they just do not look right e.g. wearing white shirt and therefore the outline of the letter is not shown as the white shirt just doesn't show off the letter it just moulds into the blank page.
I have also added a picture that started as one of these but was wanted on a much larger scale so it then had some additional extras added and was then made into a large canvas - please ask if this would be something that you would be interested in.